Everyone desires smooth flawless skin
Acne scar removal is probably the most requested treatment when it comes to Scar Removal in Med-Spas. Especially young adults that suffer from acne often show early signs of enlarged pores, uneven skin tone, and scarring. But how does acne turn into scars? Often when the skin is injured or damaged, the healing process leaves scars. Acne causes the skin to be inflamed and the healing process involves the skin to scab. Many individuals suffering from acne pick the scabs and squeeze the inflamed bumps in hopes to relief pain and to get rid of the unappealing look of a breakout.
Many people with scars are bothered by their appearance, especially if the scar is in a prominent area like the face or hands. While no treatment exists that can completely eliminate skin scars, laser scar removal can minimize scars and dramatically improve your overall skin appearance.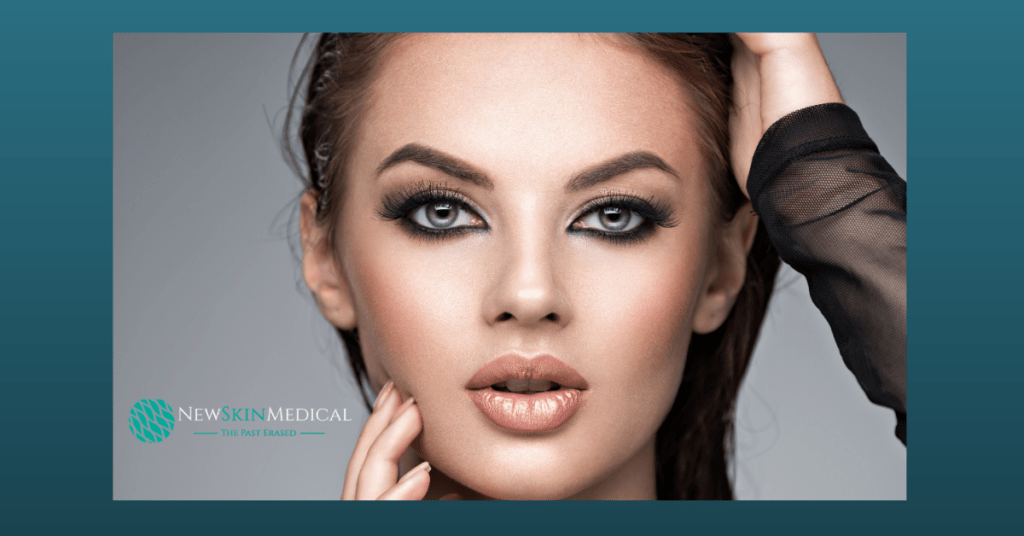 How Laser Scar Removal Works
Laser scar removal uses microbeam pulses of light to treat scar tissue. When the device is held to the skin, these light pulses remove the outer layer of scar cells and eliminate the visible disfiguring tissue. The light pulses also stimulate new collagen formation, which generates new, healthy skin cells to replace the scarred skin cells. Results are often immediately noticeable and improve over the following few weeks and months as new collagen forms and the damaged skin renews itself.
Which is the Best Laser Scar Removal System?
Though Dr. Sherman offers a wide variety of lasers and Radiofrequency treatments, for deep scars the Cynosure® Icon™ laser is our preferred device for scar removal. Dr. Sherman our Medical Director at New Skin Medical Spa offers this particular treatment because the device is medically safe, highly effective, and FDA-approved to treat surgical scars, acne scars, and even stretch marks. The Icon™ laser has fully customizable treatment options to meet every patient's needs. This laser treatment for scars safely addresses the scar tissue without damaging the surrounding skin. Even more impressive is that noticeable results can be seen after just a single treatment session. Click here to book your free consultation now.
Getting Laser Scar Removal Treatments
Laser scar removal treatments are performed in-office for your convenience and comfort. While no anesthesia is necessary, a cooling cream is applied to keep you comfortable. After configuring the Icon™ laser with the appropriate Microlenses, the device is held to the skin and transmits the microbeam light pulses to remove scar tissue and promote new collagen growth. Treatment sessions last only 15 to 30 minutes and have virtually no downtime afterward. Initial results can be seen after a single treatment session, and three to seven treatment sessions are usually recommended for the best results.
Laser Scar Removal & Beyond
How to get even better results!
Laser Scar Removal Treatments are ideally combined with Virtue RF Microneedling & CoolPeel™ for even smoother skin. We believe that our Best-In-Class skincare treatments coupled with a Skinbetter Science Product Regimen can help cell turnover and will get you well on your way to beautiful skin. 
Laser scar removal can improve the appearance of surgical scars, acne scars, stretch marks, and even other signs of damaged, discolored, or aging skin. After your first treatment session, you will be able to observe some improvement in the appearance of your scars. Once your treatment regimen is fully completed, your scar will be significantly less noticeable and will be smoother and lighter.
To learn more about laser scar removal, schedule your personal consultation with Dr. Sherman here at New Skin Medical. Request Your appointment by submitting the form below. Or call 706-702-1216 to speak to us