Varicose veins can be unsightly and painful. We offer a variety of treatment options to get rid of mild and extreme cases, including:
VenaSeal™: A medical adhesive is injected into the varicose vein, causing the vein to seal itself closed.
ClosureFast™
Ambulatory phlebectomy
1470 Laser Ablation Therapy (EVLA)
Varithena®
Sclerotherapy
Preventative and Managment Tips!
Take simple preventative steps to keep your varicose veins from becoming painful or worsening.
Exercise regularly! Staying active means few symptoms and prevents complications from vascular diseases.
Take rest AND breaks! If you sit or stand all day for work, make sure to take frequent breaks to move your legs or to elevate them! 
If necessary, lose weight! Excess fat puts a strain on the heart, preventing proper blood flow and further deteriorating the veins.
Compression stockings support weakened surface veins, alleviating symptoms and preventing symptoms from worsening. Get the proper size, stockings and consult your Vein Specialist to ensure they aren't too tight or too loose!
Don't cross your legs! This one may seem minor but crossing your legs inhibits blood flow, and that build-up only makes your varicose veins.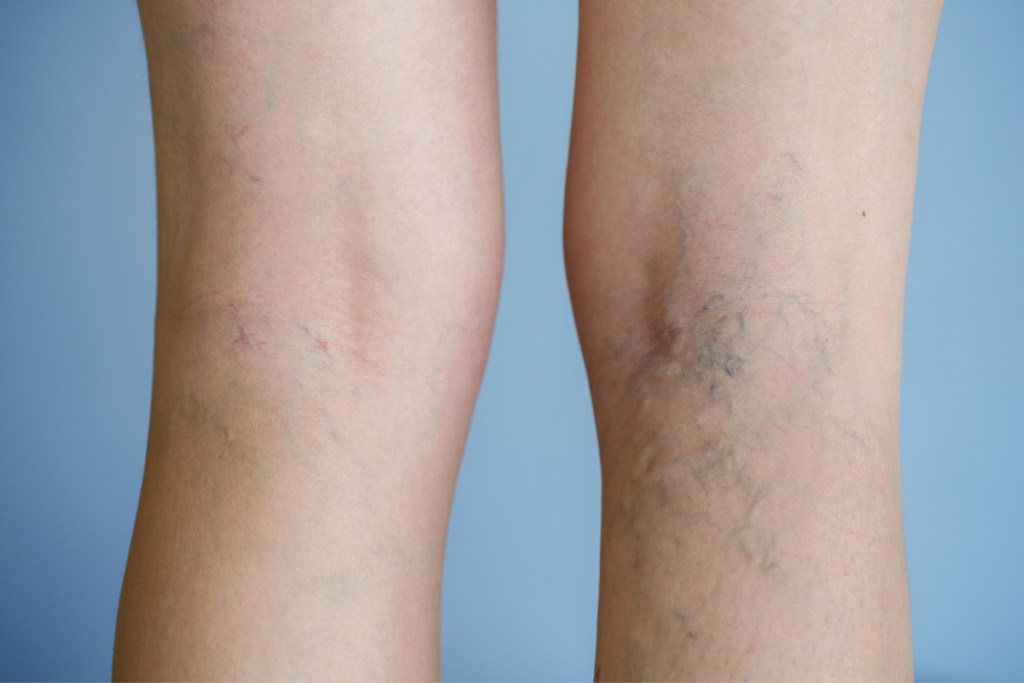 Need further help to treat your Varicose Veins?
There are several Vein treatment options for varicose veins. Usually, only one treatment session is necessary, and the treatment takes between one to two hours on average. Depending on the selected approach, you may be able to resume normal activities immediately afterward or within a few days of treatment.
Call our office in Augusta, Georgia to book your vein consultation at 706-607-5740 or fill out the form below! We look forward to seeing you.